Yes, We are Open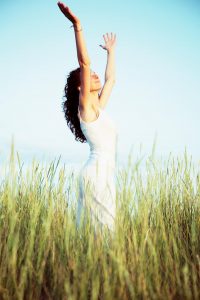 We Understand the growing concern surrounding Coronavirus (COVID-19) across our communities, and our hearts go out to all those who have been impacted. Everyone here at Trilogy Health & Wellness Center is working to ensure we are able to provide the services and supplements you need to keep everyone healthy and safe.
We love our patients and are passionate about the care we provide. This means that every day, as part of our regular operations, we are cleaning and sanitizing our office. Recently, we have increased the frequency of cleaning and are maintaining a sterile environment as possible.
If you feel that you have been exposed or are showing signs of illness, please follow CDC guidelines and CALL US! DO NOT COME TO THE OFFICE! We do not have the required personal protective equipment nor testing for Coronavirus.
A broader perspective would be World Health Organization. A good reference on how to prepare you home or office for COVID-19 can be found at OSHA.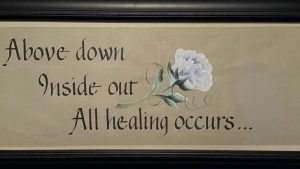 The "All healing occurs…. Above Down Inside Out" sign portrayed in our office for over twelve years sums up a philosophy that is more pertinent now than ever.
The emotions of fear and worry drastically diminish your health. Here are a few suggestions to offset these concerns:
Do your best not to live in fear or anxiety about the situation. Yes, it is a serious matter that requires our attention, however, it is important to note that when we get trapped in a fear response, our immune system shuts down in favor of survival mechanisms, which further heightens or stress! Be wise and discerning about your lifestyle practices and choices, and trust you are doing what you can to keep yourself and your family safe.
Fresh air is vital to healthy immunity; make a point of getting outside daily. Even as little as 10 to 15 minutes three times throughout the day will benefit you.
Rest! Get plenty of sleep and rest.
Get Chiropractic Adjustments – Chiropractic adjustments have been clinically proven to boost the immune system.
Increase our consumption of antioxidant and nutrient-dense infection-fighting foods like: organic blueberries, raspberries, spinach, sprouts, garlic, onions, ginger, parsely, cilantro, spirulina, celery juice, bone broth, fermented foods, and kombucha beverages.
Drink lots of water. Drinking quality water and herbal teas, staying hydrated, is one of the best things you can do to flush toxins from your body.
Keep your immune system strong by reducing your sugar and foods containing gluten. Sugar and gluten weakens the immune system. Seventy to Eighty percent of your immune system resides in your gut. Eating a Paleo Autoimmune diet is designed to repair and strengthen your immune system. Here is a good resource: The Paleo Approach
Most Importantly KEEP GOD AT THE HELM
Nutritional recommendations for Viral Illnesses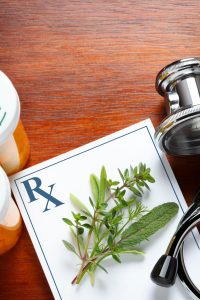 Here are a few suggestions for immune boosting and antimicrobial herbs, vitamins and homeopathics:
Echinacea and Goldenseal
American Ginseng
Elderberry
Vitamin C 2000 to 3000 mg per day (Vitamin C should be made from Biofavonoids not corn)
Vitamin A 600 to 1500 mcg RAE daily
Vitamin D3 with K2, 5000-10,000 IU daily
Quercetin
Naringin
Myrrh and Frankincense (Boswellia) – there is a reason why the Magi gave this as a gift of health to baby Jesus.
Probiotics with Lactobacillus rhamnosus strain LBP32
Homeopathics: Oscillococcinum, Arsenicum album, Belladonna, Bryonia alba, Gelsemium, Nux vomica, Eupatorium perfollatum, etc.
Always consult with you physician for any contraindications to your existing medications
Phone Consultations Available
Even though we are operating on a full in-house office schedule, we are offering phone consultations (Telemedicine). Doctors Anna Just-Buddy DC, Joanne Donaldson MD and Janet Holland PA are ready to take your call. Call our office, 770-964-5230, at your earliest convenience to schedule this appointment.